[Bangor, Maine] – The Lynch Group, a family-owned, integrated group of logistics businesses headquartered in Bangor, Maine, is proud to announce recent leadership appointments within the organization.
With over 60 years of continuous operations – starting as a small, family-owned business in Northern Maine –The Lynch Group now comprises several subsidiaries with over 120 employees focused on dedicated and integrated logistics operations throughout Maine, New England, and beyond. These strategic leadership appointments position the company for sustained growth and success, aligning with the company's vision and ability to deliver results through extraordinary service.
Ryan Lynch, previously the Vice President of subsidiary Lynco, Inc. and its operating divisions, has been appointed to lead The Lynch Group as the new President.  Ray Lynch, owner and former President of The Lynch Group of nearly 40 years, has transitioned to an advisory role as Chairman, where he will continue to offer valuable insights and guidance to the team.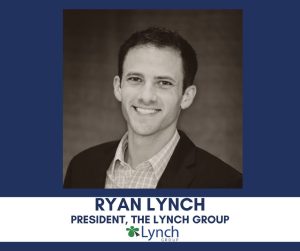 "I am proud of all that we have accomplished together, and I am confident that with Ryan at the helm, our family of companies is poised for a bright future," said Ray Lynch, Chairman of The Lynch Group advisory board.  He added, "Ryan has consistently demonstrated his dedication as a leader, showcasing a deep understanding of our teams, operations, customers, strategic direction, and commitment to our core values."
Dana Burleigh, previously the Vice President of subsidiary Lynch Logistics, Inc. and logistics industry veteran of over 25 years, has been elevated to the position of Executive Vice President of Business Development for all Lynch divisions. This new role will enable Dana to leverage his connections to drive the growth of The Lynch Group's integrated logistics solutions and expand the company's reach into new markets.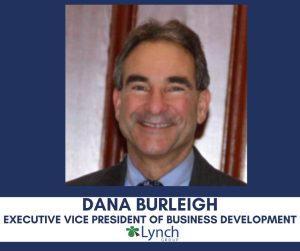 Chris Haynes, who has over 25 years of extensive experience in logistics and supply chain management, has taken the role of Vice President of Operations. Chris has already made a significant impact in his new role, and the company is looking forward to continuing operational success under his leadership.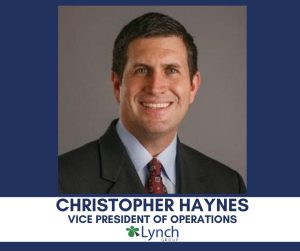 Nicole Kelley, who joined the company in September 2022 bringing an extensive background in human resources, recruitment, and people management, has quickly advanced to the role of Vice President of Human Resources and Safety. Nicole brings a wealth of experience in human resources and a deep commitment to creating a safe and supportive workplace for all employees.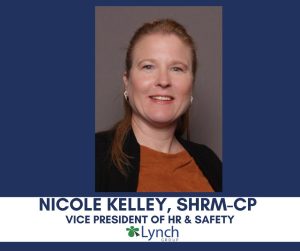 Roland Gendreau has transitioned into an expanded role as Controller of The Lynch Group. With a 28-year tenure at the company in various accounting and financial management roles, Roland possesses an in-depth understanding of the financial operations across the different divisions.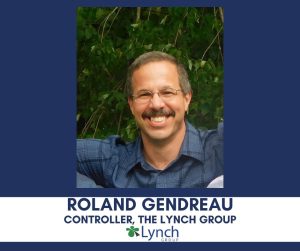 "We are excited about the future of The Lynch Group and the positive impact we can have on our valued customers, employees, and in the local communities where we operate," said Ryan Lynch, President of The Lynch Group. "With these important and well-earned leadership changes, we are confident that we will be able to drive results and excel at providing extraordinary service to our customers. I am honored to have the opportunity to lead this great group of companies and our talented teams."
About The Lynch Group:
A family of integrated companies with a focus on logistics, The Lynch Group provides truckload freight hauling, commercial public warehousing, final mile delivery services, household and commercial moving, and secure data management and destruction services. With over 60 years of experience, The Lynch Group has been serving satisfied customers throughout Maine, the United States, and Eastern Canada, with the goal of solving complex logistics challenges to create a safer, more connected world. The Lynch Group proudly operates from its headquarters in Bangor, Maine, and maintains satellite locations in Auburn and Portland, Maine.
For more information about The Lynch Group, please visit www.lynchgroup.co.
Contact:
Ryan Lynch
President
The Lynch Family of Companies
207-942-2220
www.lynchgroup.co