Records Management Center and Shredding On-Site offer national certified Hard Drive and E-Media destruction options to safely and efficiently destroy sensitive and confidential electronic data. Protect your organization's sensitive information. Keep confidential data secure by utilizing our secure, certified physical hard drive and e-media shredding and destruction solutions.
We provide on-site & off-site destruction of the following electronic storage media:
Hard Disk Drives (HDD)
Server Drives and Network Attached Storage (NAS)
Solid State Drives (SSD) **3/8″ Cut Size**
Data Tapes
Flash Storage Devices (Thumb Drives, Memory Cards, etc.)
Optical Storage (CDs, DVDs, etc.)
Micromedia Storage Devices
Microfilm and Microfiche
Disks, Floppy Drives, Video Tapes (VHS), etc.
And much more!
How the hard drive & e-media destruction process works:
Contact us to determine media type, volume, and service scheduling requirements, or submit a quote request online!
We arrive at your location on the scheduled date and either shred the media on-site or collect the media in a locked container to transport to our secure destruction facility.

On-Site Destruction

: Hard Drives and other E-Media will be passed through our specialized mobile shredding equipment while on your premises, physically destroying the device and rendering it inoperable and fully unrepairable, all while you oversee the process. Please note that we cannot destroy all material types on-site. We inform you before scheduling.

Off-Site Destruction

: Our trained driver collects the media for destruction and deposits it in a locked container for transport to our secure destruction facility, where we physically destroy the media by thoroughly shredding or incinerating the material. The transport vehicle is locked and actively tracked through GPS monitoring at all times. Our destruction facility is certified and audited to nationally accredited security standards.

We record the serial numbers of the devices destroyed, unless you opt-out, to be included with the Certificate of Destruction provided to your organization for compliance purposes after completion of the destruction project.
We recycle all destroyed material through the proper channels to reduce environmental impact.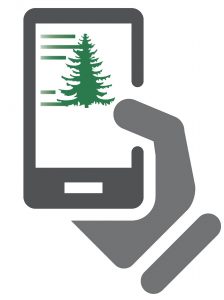 For more information on Hard Drive and E-Media destruction services, please SUBMIT AN ONLINE QUOTE REQUEST or call our office at 207-990-4636.