Records Management Center can help your healthcare organization transition smoothly from paper medical records and patient charts to electronic records, fast, accurate, and hassle-free.
Records Management Center's dedicated scanning department has successfully and efficiently scanned and processed tens of millions of documents, both for archived files and day-forward document scanning programs, including patient file scanning conversion into Electronic Medical Record systems. We service a variety of healthcare organizations and practices throughout Maine and New Hampshire.
RMC can handle a wide variety of document types and file formats, provide customized file indexing, OCR processing, and can deliver digital files to your specifications, whether over secure file transfer directly into the customer's database or EMR system or through encrypted physical media.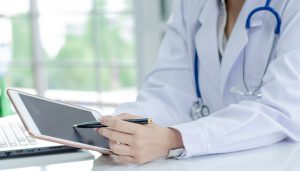 Key features of RMC's document scanning programs include:
Daily or Day-Forward Scanning – RMC's couriers pick up newly created paperwork and files on a recurring basis (daily/weekly/monthly) and our scanning department will convert the documents to digital format on a quick turnaround to assist with digital workflow management.
Archive Scanning – Large conversion projects of all sizes from 10,000 sheets of paper to over 10 million+ documents in storage. Converted data can be stored on RMC's internal secure servers, in the cloud, or locally on the client's network.
Scan on Demand – For clients that store hard copy files in RMC's secure records center (or during a large scanning project), if an un-scanned file is requested for access, we will immediately pull and scan the file and send a digital copy electronically through a secure file sharing service.
Customizable Filename Structure – RMC can uniquely name and structure scanned digital files to fit your database management or EMR systems, including the creation of batch import files.
Optical Character Recognition (OCR) Processing – Post-processing of scanned documents that allows words and characters within a digital file to be searchable. Improves the search-ability and ease of access to digital files.
Quality Control Assurance – RMC reviews and QC's scanned documents throughout the scanning process, starting at the document prep stage and ending with 15% of post-processed files QC'd (standard) up to 100% QC based on the scope of work requirements.
Large Format Document & Map Scanning – RMC has the ability to scan documents up to 42″ wide and continuous length, such as maps, blueprints, engineering plans, etc.
Electronic File Transfer – We can deliver data electronically over secure SFTP, VPN, and/or encrypted email transfer or by encrypted hard drive or thumb drive rotations.
ClientWeb Secure Online Web Portal – RMC's proprietary secure online web-based portal for inventory management and access to digital copies of customers' files, with secure access, customized user rights, inventory ordering, and tracking, instant accessibility, and 24/7 availability.
90-day Storage of Hard Copies – After scanning completion and data delivery, RMC will store physical files for up to 90 days to allow time for customers to review our work. After 90 days, RMC can either put the hard files in permanent storage within our secure record center, delivery the hard copies back to the customer, or offer NAID AAA Certified document destruction.
Electronic File Back-up – RMC will keep an offline copy of all scanned data files in our secure data vault in the event that the original data is lost, corrupted, or destroyed by an unforeseen disaster. We will retain the data backup at the customer's requested retention period.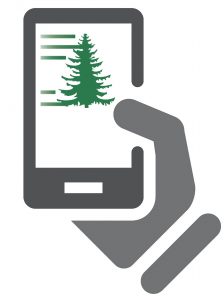 SUBMIT AN ONLINE QUOTE REQUEST or contact our office at 207-990-4636.