Don't Let Paper Weigh Down Your Small Business
Your company's paper usage is likely anything but feather-light! Over time, the constant flow of files, folders, and documents can accumulate into something truly overwhelming. In addition to taking up valuable floor, cabinet, and desk space, reliance on paper files can clog company efficiency and end up being more harmful than helpful!
The True Cost of Paper
The weight of paper goes beyond basic clutter. According to studies, each employee may be costing you as much as $600.00 per year exclusively in paper due to printing, copying, storing, and searching paper files. Even worse? Over a third of print jobs are never even picked up after they're printed! Imagine how much of your budget is going out the window for materials that aren't being used OR just continue to cost your office even more the longer they're used.
Even more potentially dangerous to your company is the lack of security offered by traditional paper-based documentation and disposal or standard recycling. Realistically, an individual who gains access to your file cabinet now has access to confidential financial information, client and company records, passwords – anything that may be recorded and stored as a hard copy. Furthermore, paper with confidential info that goes in the trash or recycle bin could be picked up by anyone downstream during the waste and recycling collection process. Loss or theft of paperwork is a key factor in a significant amount of data security incidents and identity theft cases!
Cutting Through The Paper Clutter
There IS a solution! As stated by Forbes, "…going paperless saves time. Instead of printing documents, filing them, and then having to search for them manually at a later date, your document retrieval process becomes as simple as holding down 'Ctrl + F.'" What could going paperless look like for your company?
Daily or Day-Forward Scanning – Records Management Center's couriers pick up newly created paperwork and files on a regularly scheduled basis and our scanning department will convert the documents to digital format on quick turnaround to assist with digital workflow management.
Scan On Demand – For clients that store hard copy files in Records Management Center's secure records center, if a hard copy file is requested for access, we will immediately pull and scan the file and send a digital copy electronically through a secure file sharing service. This gives you the flexibility and affordability of off-site storage with quick and secure digital file access.
Customizable Filename Structure – RMC can uniquely index and structure scanned digital files to fit your organization's database management or ECM system, including creation of batch import files.
Optical Character Recognition (OCR) Processing – Post-processing of scanned documents that allows words and characters within a digital file to be searchable. Improves the searchability and accessibility of digital files.
Secure Online Web Portal (ClientWeb) – Records Management Center's proprietary secure online web-based portal for inventory management and access to digital copies of files, with secure access, customized user rights, inventory ordering and tracking, instant accessibility, and 24/7 availability.
Electronic File Back-up – Records Management Center will keep an offline copy of all scanned data files in our secure data vault in the event that the original data is corrupted or destroyed by an unforeseen disaster.
Secure Document Shredding with Certificate of Destruction – Call on Records Management Center and Shredding On Site to shore up your paper disposal process by securely shredding paper on-site at your location, with documented Certificates of Destruction provided upon completion to close the loop on your security compliance program.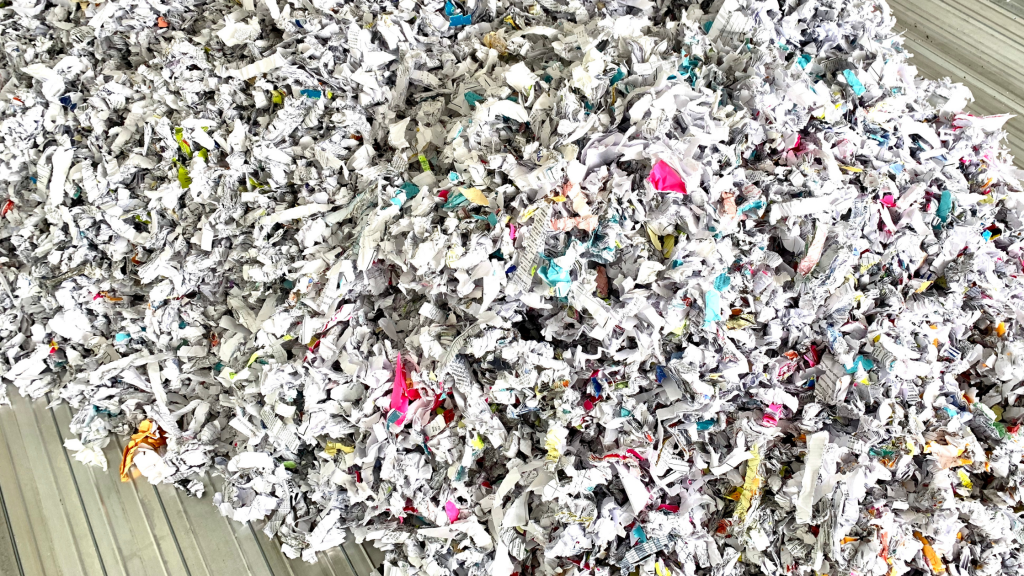 How To Transition to a Paperless Business
Take the first step on your digital transformation journey by connecting with us! At Records Management Center, our team of document consolidation specialists is ready to talk through the best solutions for your office and how to implement them in a way that will streamline internal workflow efficiency.
Ready to cut out the weight of daily paper use? Call Records Management Center at 207-990-4636 or GET A QUOTE today!