5 Ways to Keep Documents Safe After Tax Season
You've filed taxes – or will soon – so what to do with that important, confidential paperwork after tax season? The IRS requires some information to be kept for up to seven years, so it's important to have those documents in a protected, organized place that doesn't compromise precious square footage or table space at the or office. The best way to keep those tax files safe is to create a plan for secure, organized records retention and safe document and data destruction. Records Management Center can help!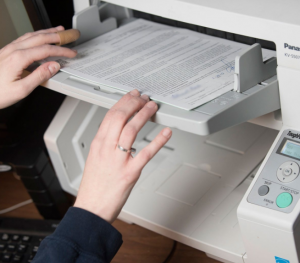 1. Scan Your Sensitive Tax Documents
Convert your piles of tax forms and documents into easily accessible digital files by having them scanned and transferred to secure cloud storage or encrypted digital storage device. Records Management Center can process large paper to digital conversion projects of all sizes from 100 sheets of paper to 10 million! Records Management Center can set up and streamline your business's scanned files in a way that provides easy access while maintaining safeguards to ensure information stays secure.

2. Send Tax Documents to Off-Site Storage
If you really need to hold on to the hard copies, off-site document storage is a perfect choice! Secure off-site file storage at Records Management Center's specialized records retention facility caters to a wide variety of document and file types, providing customized box and file-level indexing, tailored retention schedules and inventory reports, and improving accessibility to your information through 24/7 courier deliveries throughout Maine and fast turnaround with Scan-On-Demand options. Our records retention facility comprises over 1.5 million cubic feet of secure storage area. It operates with strict security procedures, restricted access badge swipe entries, and back-up power sources and communication.
3. Access Important Documents Online
Want to access important information at the touch of a button from any device? Fully integrate your on-site and off-site records retention programs using ClientWeb, a secure online file management system provided by Records Management Center. This integrated web-based software platform allows you to manage your entire catalog of information – including digitally scanned documents, off-site paper records, backup tape rotations, and even on-site file storage – easily and efficiently right from your desk. You will always have access to the docs you need, anywhere.
4. Shred Confidential Tax Documents
There's a safer – and easier – way to dispose of those confidential files than ripping them up or feeding a few sheets at a time through a small deskside shredder! With both on-site (witnessed) and off-site shredding services, Records Management Center can ensure that your business's important info is destroyed safely. The National Association of Information Destruction proudly recognizes Records Management Center as an AAA-Certified Member in good standing, dedicated to advancing the Information Destruction Industry by upholding the highest security standards.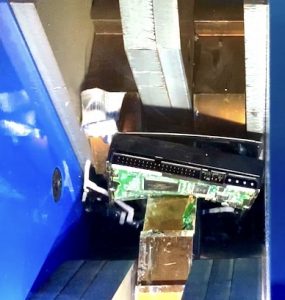 5.Have Your Hard Drives Physically Destroyed
When you erase information from your computer, can you really be sure every trace of it is gone? It's not! Protect your organization's sensitive information and keep confidential data secure by utilizing Records Management Center's secure and certified physical hard drive and e-media shredding and destruction solutions. We provide on-site and off-site destruction of electronic storage media like hard drives, server drives, network-attached storage, SSDs, and flash storage devices (thumb drives, memory cards, etc.). Quick, secure, peace of mind for this tax season and beyond.